KAMALGAURI HIRU PATIL SHIKSHAN SANSTHA'S
Balasaheb Thackeray Law College, Taloja
Balasaheb Thackeray Law College, Taloja  is an outstanding Law College in the city of Navi Mumbai. Since its establishment in the year 2016, the college is situated at Taloja developed by CIDCO and well connected to Mumbai Thane and Pune . The College is for young students who choose to study law in a systematic and creative manner in an environment which is conducive to make students attain the best of their talents.
To promote the dissemination of legal knowledge in order to make the legal process an efficient instrument to empower people at all levels.
To develop the sense of responsibility in every student towards the application of law especially in the areas of legislation and advocacy.
To educate students to become lawyers and leaders who would be ethical, skilled and committed to professionalism in public life.
To educate students to be competent to become critics and reformers of the law. It is our mission to create and maintain a national and international reputation for excellence.
What Our Students Have to Say
"Very Encouraging and happy experience at the 1st event hosted by the college. Many Congratulations to the team and staff with you for more success and enriching events"
"It was great experience great college very respective & disciplined students, good infrastructure. This is great contribution in making tomorrow 's citizens."
The College is purely Self – Financed runs by
"Kamalgauri Hiru Patil Shikshan Sanstha"
Late. Shri. Kamlu Patil
FOUNDER
Shri Babanrao Patil
Chairman
Shri Ganesh B. Patil
Secretary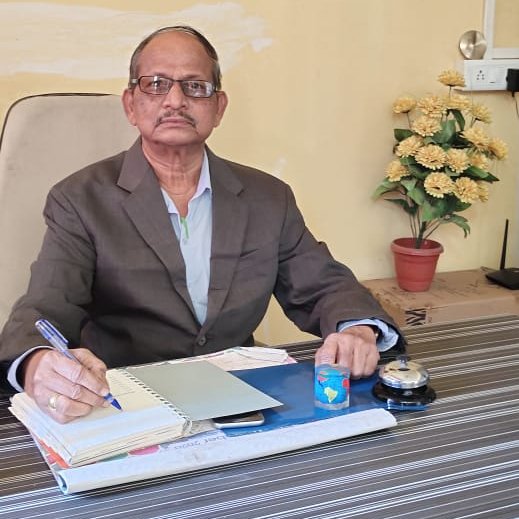 Dr. Prabhakar Y. Gaonkar
PRINCIPAL
Mrs. Pooja Chawan
Co-Ordinator
For Any Feedback / Complaint Contact Us