ABOUT US
Balasaheb Thackery Law College, Taloja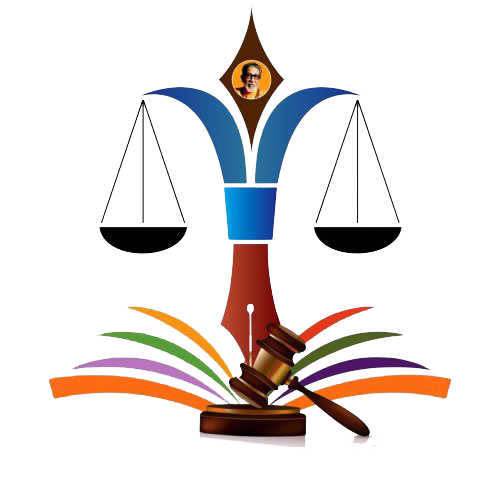 Balasaheb Thackery Law College, Taloja
Law College is an outstanding Law College in the city of Mumbai. Since its establishment in the year 2002, the college has proved itself to be a popular destination for young students who choose to study law in a systematic and creative manner in an environment which is conducive to make students attain the best of their talents.
Our Objectives
To promote the dissemination of legal knowledge in order to make the legal process an efficient instrument to empower people at all levels. To develop the sense of responsibility in every student towards the application of law especially in the areas of legislation and advocacy.
Our Vision
To become a centre for imparting knowledge of legal procedure which will be known for the quality of academic programs and serving the (TO) society by providing a good educational institute (NORMS which will help students to achieve their goals.
Our college aims to train well-mannered and all-rounder conscious thinkers and good citizens. (TRAIN WHOM?)
To develop students with socially committed and to dedicate them to cater the society at its best when needed.
To enlighten the students with quantitative as well as practical approach of this field.
To maintain the sanctity of this field by opening different aspects and mode for pupils to understand it in a better sense.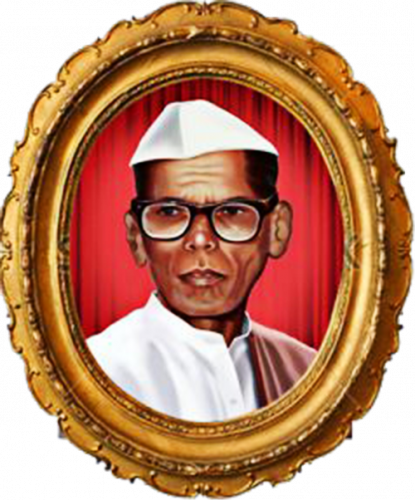 Late. Shri. Kamlu Patil (Ex. Police Patil)
He was a strong visionary who believed in uplifting of the society and people through education. He believed that the changing trend in the world of education has impacted everyone life. Balasaheb Thackeray Law College is a tribute to the grate visionary to bring change in society.
Dear Parents & Students,
It is my pride privilege to come before you through this message for motivating you.
I strongly believe that nothing can empower people more than good education. With this very intent and it is a dream too close my heart, I started this school. It gives me immense pleasure as our school has gained eye academic, sports, social services and cultural activities.
Our College is following Mumbai University curriculum having with wide ranges of academic programs at Secondary levels in traditional as well as advanced programs. We have developed a set of system within campus essential to provide conducing ambiance for learning and excelling the performance of our students.
I know it is quality of the process which determines the quality of the product. Everybody in our college is working with commitments and zeal to provide quality education to students.
I wish all those who wish to be part of the school a very bright future and you may look forward for the most enlightening period of your life.
Mr. Babanrao Patil
Chairman
"Kamalgauri Hiru Patil Shikshan Sanstha"
Taloja, Tal. Panvel, Dist Raigad.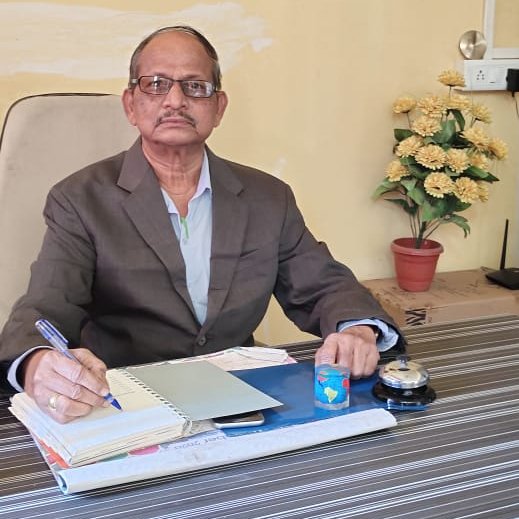 LL.M , PhD. in law
PRINCIPAL 
Balasaheb Thackeray Law College.
Dear Students,
You are indeed privileged to be a part of an institution nurtured by one of the best management shielded by the very renowned and hardworking social worker Sh. Baban Dada Patil and assisted by Sh. Ganesh Patil and Sh. Kailash Patil. The college provides you the best faculty and infrastructure making the environment healthy, harmonious and rich in Values.
Our mission is to transform the students into rational thinkers, competent lawyers, law abiding citizens and spiritually enlightened individuals who are assets to the society.
Within a very short span of five years, the college has moved towards excellence in various fields. The student participation in various curricular and co-curricular events has been increasing and many students have brought laurels to the college in inter-collegiate competitions.
The whole team of the college works to train the students to become innovative, skilful and critical thinkers of the society to meet the cut-throat competition that they have to face at every step. The Competitive staff and faculty equips the students with the best of knowledge, habits and attitudes for a bright future.
To all my dear students, I wish you all the best for your future endeavours. May you all have successful life with defined goals. Make discipline and hard work your good friends that will help you achieve new heights and create a difference in the society.
ALL THE VERY BEST TO EACH ONE OF YOU!
Co-Ordinator & Asst. Proffessor – L.S, L.L.B, L.L.M
Balasaheb Thackeray Law College
Our purpose and objective as being the management remains to provide the best infrastructural facilities and faculty to the student of Balasaheb Thackeray Law College. I believe to implant a sense of confidence in the students and nurture them with every possible thing so that they can give their best after entering into the professional world.
The move of our educational institutions is to develop a worldwide perspective to cope -up with the fast changing technological scenario. In addition to this, values with discipline are the hallmark of our college. Besides, we ensure a quality education for the students; here the importance is not only on academic excellence but the development of the overall total personality of a student.
To achieve this goal, add on courses, training in personality development, and other so skills are also provided in our College. I am happy to witness the continuous growth of our institution in imparting quality technical education to the students at this part of our country.
I wish all our students a grand success in all their endeavours.