PRINCIPAL'S MESSAGE
Balasaheb Thackery Law College, Taloja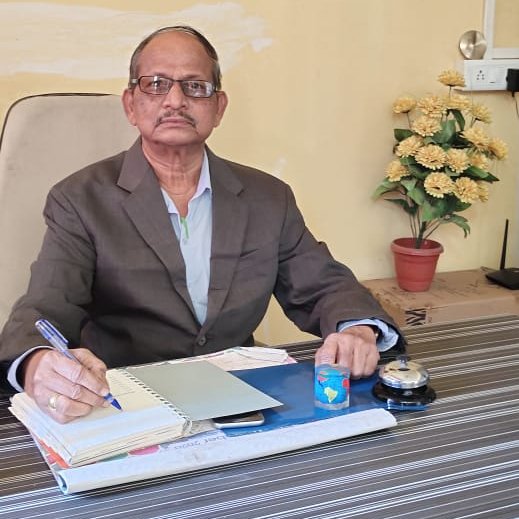 LL.M , PhD. in law
PARINCIPAL 
Balasaheb Thackeray Law College.
Dear Students,
You are indeed privileged to be a part of an institution nurtured by one of the best management shielded by the very renowned and hardworking social worker Sh. Baban Dada Patil and assisted by Sh. Ganesh Patil and Sh. Kailash Patil. The college provides you the best faculty and infrastructure making the environment healthy, harmonious and rich in Values.
Our mission is to transform the students into rational thinkers, competent lawyers, law abiding citizens and spiritually enlightened individuals who are assets to the society.
Within a very short span of five years, the college has moved towards excellence in various fields. The student participation in various curricular and co-curricular events has been increasing and many students have brought laurels to the college in inter-collegiate competitions.
The whole team of the college works to train the students to become innovative, skilful and critical thinkers of the society to meet the cut-throat competition that they have to face at every step. The Competitive staff and faculty equips the students with the best of knowledge, habits and attitudes for a bright future.
To all my dear students, I wish you all the best for your future endeavours. May you all have successful life with defined goals. Make discipline and hard work your good friends that will help you achieve new heights and create a difference in the society.
ALL THE VERY BEST TO EACH ONE OF YOU!
Co-Ordinator & Asst. Proffessor – L.S, L.L.B, L.L.M
Balasaheb Thackeray Law College
Our purpose and objective as being the management remains to provide the best infrastructural facilities and faculty to the student of Balasaheb Thackeray Law College. I believe to implant a sense of confidence in the students and nurture them with every possible thing so that they can give their best after entering into the professional world.
The move of our educational institutions is to develop a worldwide perspective to cope -up with the fast changing technological scenario. In addition to this, values with discipline are the hallmark of our college. Besides, we ensure a quality education for the students; here the importance is not only on academic excellence but the development of the overall total personality of a student.
To achieve this goal, add on courses, training in personality development, and other so skills are also provided in our College. I am happy to witness the continuous growth of our institution in imparting quality technical education to the students at this part of our country.
I wish all our students a grand success in all their endeavours.